CPAs holding Practising Certificates, CPA Firms and Corporate Practices can log in to the AFRC's Online Application System for:
annual renewal of practising certificates
annual renewal of CPA Firm, Corporate Practice and PIE Auditor registrations; and
application for registration as a Registered PIE Auditor.
AFRC welcomes the Government's reappointment/appointment of Non-Executive Directors and an Executive Director to act as the CEO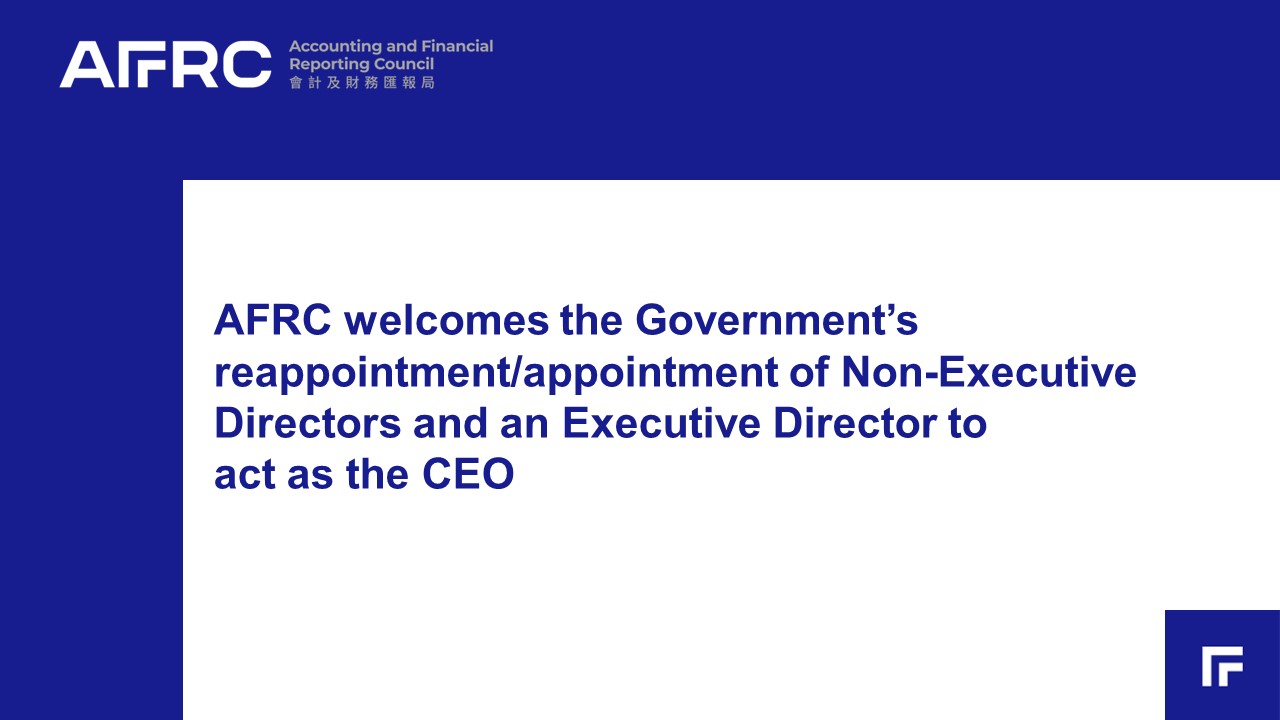 29 Sep, 2023
The Accounting and Financial Reporting Council (AFRC) welcomes the Government's reappointment of the Chairman and nine Non-Executive Directors (NEDs), and the appointment of two NEDs for a term of 2 years from 1 October 2023 to 30 September 2025. 
The AFRC also welcomes the Government's announcement that while the recruitment exercise for the Chief Executive Officer (CEO) of the AFRC is still in progress, Ms Janey Lai Chui-pik, Head of Inspection, has been appointed as an Executive Director to act as the CEO with effect from 12 October 2023 until further notice. 
Dr Kelvin Wong, Chairman of the AFRC said, "I feel deeply honoured to be reappointed together with the other Board Members.  On behalf of the Board, I would like to warmly welcome Dr James Lin and Mr Andrew Fung to join the AFRC Board.  Their abundant experience in legal and financial sectors will further enhance the Board's diversity, thereby benefiting the AFRC as a whole.  I look forward to working even closer with the NEDs in the next two years.  With their wise counsel, I am confident that the AFRC will be able to upholding financial reporting quality effectively so as to promote the long term healthy development of the accounting profession." 
For details, please click here.