CPAs holding Practising Certificates, CPA Firms and Corporate Practices can log in to the AFRC's Online Application System for:
annual renewal of practising certificates
annual renewal of CPA Firm, Corporate Practice and PIE Auditor registrations; and
application for registration as a Registered PIE Auditor.
AFRC appoints Mr Hui Leung-wah, Herbert as Honorary Adviser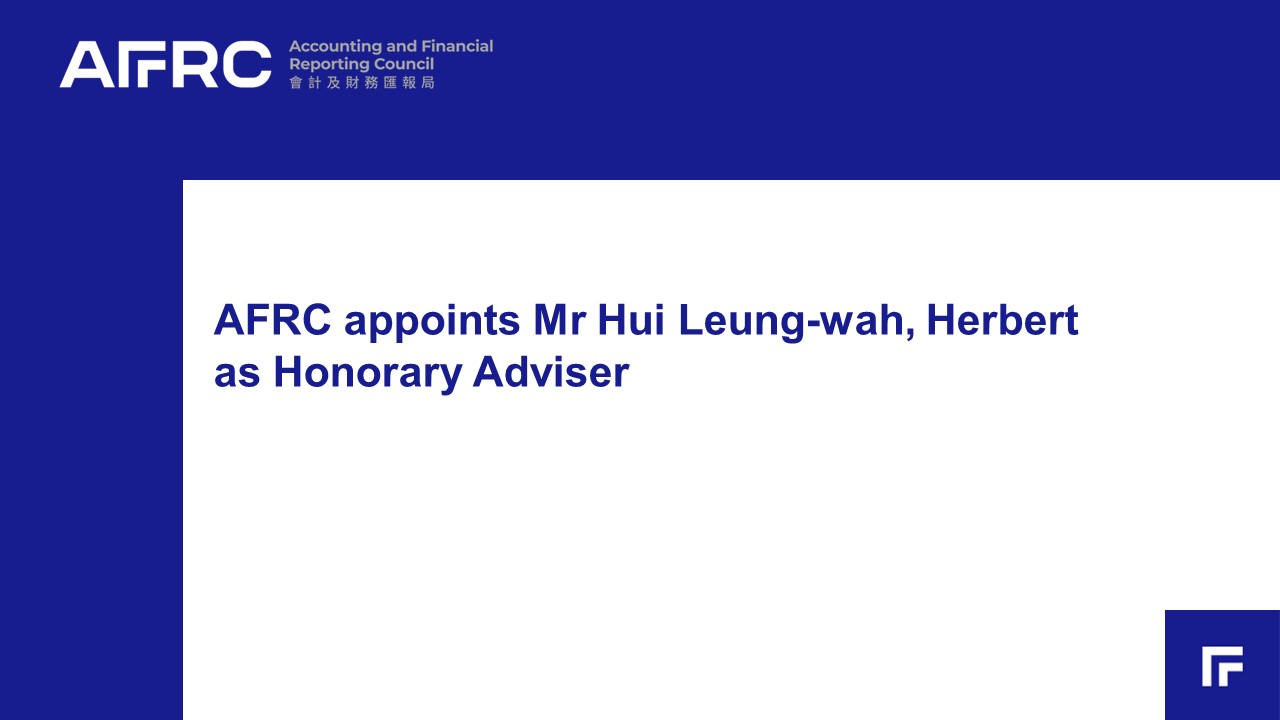 1 Sep, 2023
The Accounting and Financial Reporting Council (AFRC) announces the appointment of Mr Hui Leung-wah, Herbert as an Honorary Adviser for a term of two years from 1 September 2023 to 31 August 2025.
Dr Kelvin Wong, Chairman of the AFRC, remarked, "On behalf of the Board, I would like to express our sincere thanks to Mr Hui for accepting the appointment as an Honorary Adviser of the AFRC.  With Mr Hui joining the Panel, the collective wisdom and advice from our Honorary Advisers will continue to provide strong backing for the AFRC to deliver impactful regulatory outcomes to protect the public interest."
For details, please click here.