CPAs holding Practising Certificates, CPA Firms and Corporate Practices can log in to the AFRC's Online Application System for:
annual renewal of practising certificates
annual renewal of CPA Firm, Corporate Practice and PIE Auditor registrations; and
application for registration as a Registered PIE Auditor.
AFRC welcomes the 2022 Annual Report of the Process Review Panel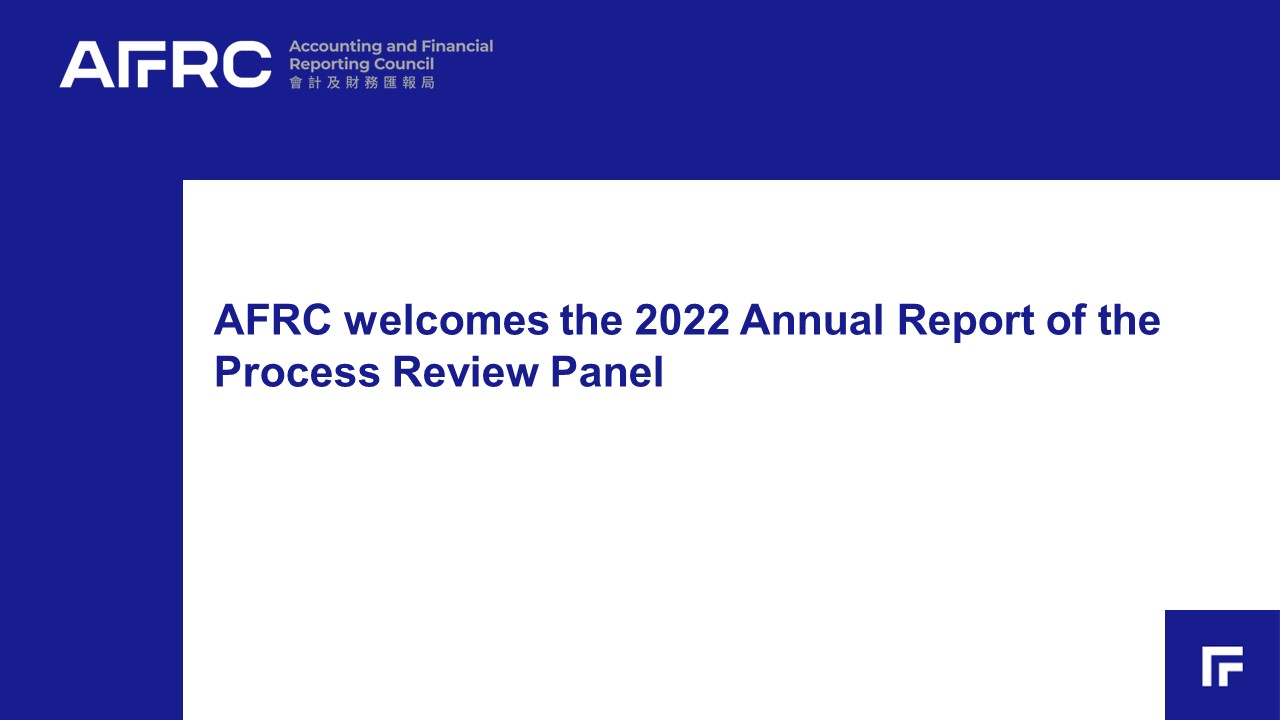 1 Sep, 2023
The Accounting and Financial Reporting Council (AFRC) welcomes the conclusion from the Process Review Panel (PRP) in their 14th Annual Report (the Report) that the AFRC had carried out its work in accordance with its internal procedures.
In the 2022 review cycle, the PRP reviewed the AFRC's work in relation to the regulation of PIE auditors including the handling of (a) 10 complaints, investigation and enquiry cases, (b) inspections of six PIE auditors and seven PIE engagements, (c) recognition applications of four overseas PIE auditors, and (d) the oversight of the Hong Kong Institute of Certified Public Accountants' specified functions from January to December 2021 and provided constructive recommendations to the AFRC in the Report. 
For details, please click here.