CPAs holding Practising Certificates, CPA Firms and Corporate Practices can log in to the AFRC's Online Application System for:
annual renewal of practising certificates
annual renewal of CPA Firm, Corporate Practice and PIE Auditor registrations; and
application for registration as a Registered PIE Auditor.
AFRC holds Briefing on its 2022 Annual Inspection Report to urge Quality Control System Responsible Persons of registered PIE auditors to enhance audit quality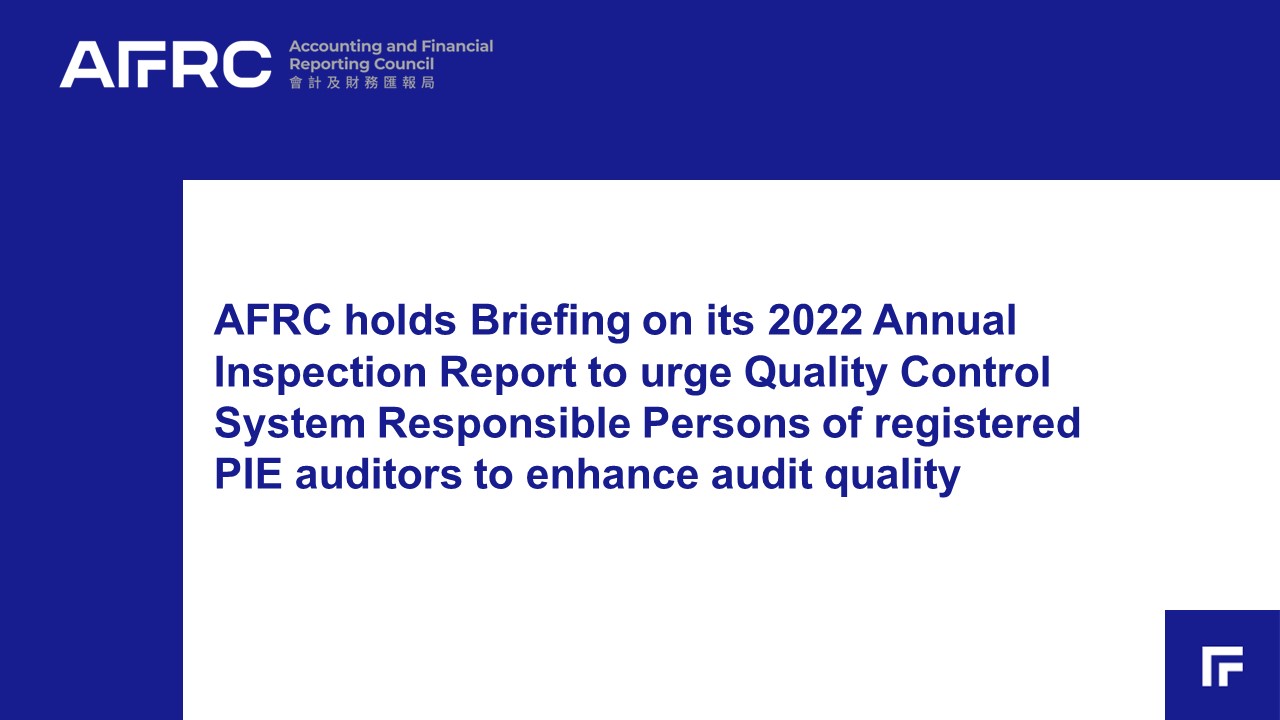 27 Sep, 2023
To urge quality control system responsible persons (QCSRPs) of the registered PIE auditors to duly discharge their responsibilities in enhancing audit quality, the Accounting and Financial Reporting Council (AFRC) held a briefing session on its 2022 Annual Inspection Report on 22 September 2023, which was attended by over 40 target participants. 
Ms Janey Lai, Head of Inspection, said, "The QCSRPs of registered PIE auditors are the most important gatekeepers within the firms as they hold the ultimate responsibility and accountability for the firms' audit quality.  Given their important roles, they should develop and strengthen a culture that fosters audit quality in the public interest."
For details, please click here.