CPAs holding Practising Certificates, CPA Firms and Corporate Practices can log in to the AFRC's Online Application System for:
annual renewal of practising certificates
annual renewal of CPA Firm, Corporate Practice and PIE Auditor registrations; and
application for registration as a Registered PIE Auditor.
AFRC Investigation Report shows auditors' inadequate response to increasing incidence of fraud in financial statements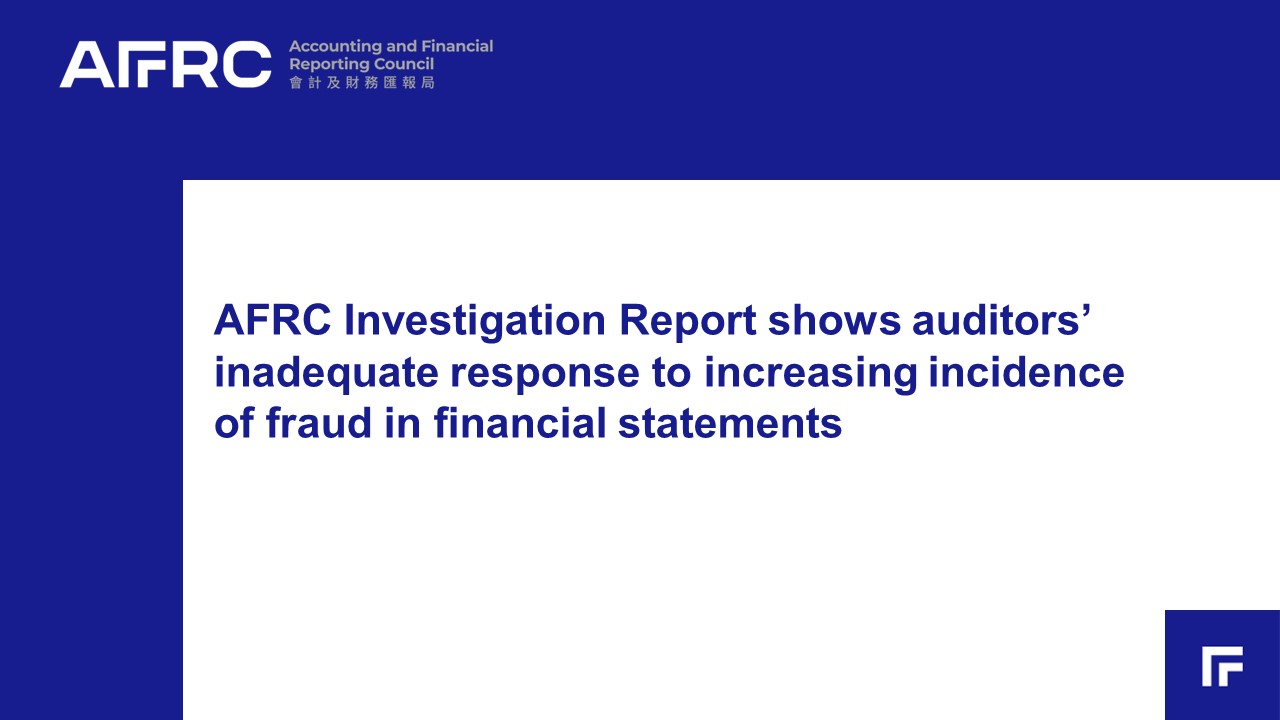 4 Sep, 2023
The Accounting and Financial Reporting Council (AFRC) today issues its 2023 Annual Investigation and Compliance Report (Annual I&C Report), covering the 12 months from 1 April 2022 to 31 March 2023. 
The AFRC is the independent regulator of the accounting profession in Hong Kong.  In 2022/23, the AFRC processed 253 pursuable complaints and handled 154 investigations and 33 enquiries.  It also selected 130 sets of financial statements for proactive review, from which eight investigations/enquiries were initiated. 
Dr Kelvin Wong, Chairman of the AFRC remarked, "Under the current volatile economic environment, the financial markets are more prone to financial reporting risks including risks due to fraud.  The AFRC will continue applying its risk-focused approach to identify and enquire into cases of auditing misconduct and accounting non-compliance.  We will resolutely take swift and robust regulatory actions to uphold the quality of audit and financial reporting, thereby protecting the public interest." 
For details, please click here.