CPAs holding Practising Certificates, CPA Firms and Corporate Practices can log in to the AFRC's Online Application System for:
annual renewal of practising certificates
annual renewal of CPA Firm, Corporate Practice and PIE Auditor registrations; and
application for registration as a Registered PIE Auditor.
AFRC issues 2023 Oversight Report on HKICPA's Performance of Specified Functions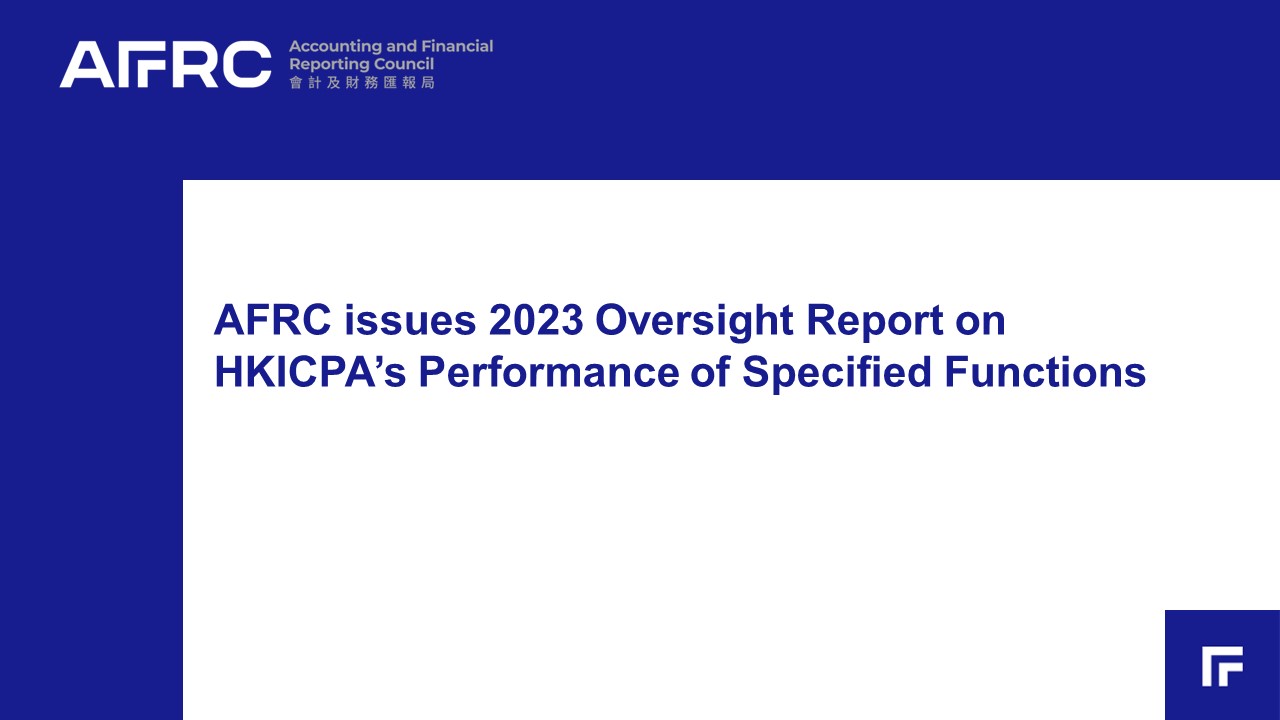 20 Nov, 2023
The Accounting and Financial Reporting Council (AFRC) today issues its 2023 Oversight Report on HKICPA's Performance of Specified Functions (the Report) covering the assessment period from 1 April 2022 to 31 March 2023. 
The Report identified eleven findings and provided a set of observations for the HKICPA to drive improvement, covering the following themes:
Embracing a holistic approach;
Optimising resource utilisation; and
Enhancing quality control.
The Report also provided further recommendations for each of these findings based on a thorough analysis of their impact.  These recommendations are intended to address the underlying causes of the issues identified.
Ms Janey Lai, Acting CEO said, "The HKICPA plays a pivotal role in continuously raising the standards of the accounting profession. As the independent oversight body of the HKICPA, the AFRC has confidence that the HKICPA will make progress in the respective areas towards the overarching objective of propelling the sustainable development of the profession."
For details, please click here.