CPAs holding Practising Certificates, CPA Firms and Corporate Practices can log in to the AFRC's Online Application System for:
annual renewal of practising certificates
annual renewal of CPA Firm, Corporate Practice and PIE Auditor registrations; and
application for registration as a Registered PIE Auditor.
AFRC welcomes the Chief Executive's 2023 Policy Address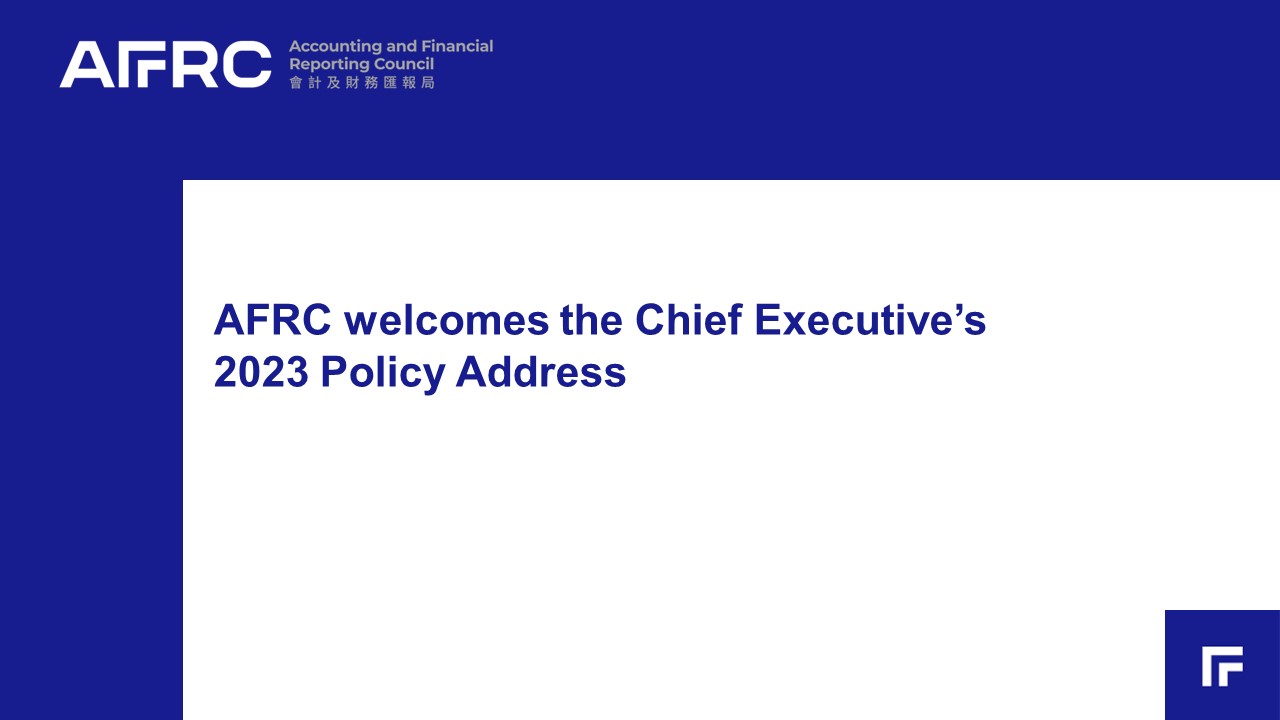 25 Oct, 2023
The Accounting and Financial Reporting Council (AFRC) welcomes the Chief Executive's 2023 Policy Address which aims at sharpening Hong Kong's edge, grasping the opportunities and creating a vibrant economy.
Dr Kelvin Wong, Chairman of the AFRC remarked, "We fully support the Government's far-sighted strategic policies in strengthening the competitiveness of Hong Kong's stock market.  The timely and beneficial initiatives including, among others, the reduction of stamp duty on stock transfer, the review of stock trading spread, the reform of the Growth Enterprise Market (GEM) and the promotion of green and sustainable finance will help boost the vitality and nurture the sustainable growth of the capital market in Hong Kong." 
For details, please click here.